Transform Your Space with Purposeful Lighting & Shading
Home Lighting Design
---
Designing a beautiful home is about more than choosing the right color palettes and furniture—lighting plays a vital role as well. Lighting should highlight architectural features, bring attention to high-end furnishings and make colors stand out. That same lighting also serves to enhance your everyday life, boosting your mood and helping you accomplish important tasks. Hire a professional to optimize your home lighting design and control for a luxurious lifestyle in Clark County, WA.
Why hire a lighting designer?
Employing an independent
lighting designer
may seem like an odd choice for homeowners that have relied on electrical engineers and interior designers to take care of their lighting needs in the past. But when you make lighting a secondary job for others, it becomes an afterthought in your Clark County home. A lighting designer masters technical, scientific and stylistic fields to deliver bespoke solutions for their clients.
Refined techniques transform invisible light into dynamic architectural design

Special training on physics, optics, electricity, codes and environmental impact

Equipment costs reduced through competitive bids and manufacturer partnerships

Initial cost analysis outlines lighting techniques that will reduce equipment and labor costs

Detail-minded staff craft innovative designs attuned to your home and lifestyle needs
Color Temperatures at a Glance
---
1,700 K
Red lighting reminiscent of a match flame offers a calming effect in the evening.
2,700 - 3,300 K
Elevate warm interior colors and wood finishes with warm, soft white lighting.
4,100 - 4,150 K
Stay focused on tasks in workspaces or kitchens with cool, white lighting.
5,500 - 6,000 K
Enjoy vertical daylight hues in the afternoon to stimulate your mood and décor.
6,500 K
Deliver lighting in main living areas with hues reminiscent of overcast skies.
15,000 - 27,000 K
Reserve clear blue lighting for activities that require ample energy or focus.
1,850 K
Craft the perfect date night light with romantic candlelit or sunset hues.
3,000 K
Facilitate relaxation with neutral white lighting while reading in the family room.
5,000 K
Employ crisp-white daylight hues to highlight artwork and bolster security.
6,200 K
Blue-white light mimics natural sunlight and delivers bright, energizing illumination.
6,500 - 10,500 K
Turn to blue hues for hyper-focused task lighting in your primary workspaces.
1,700 K
Match flames & low-pressure sodium lamps
2,700 - 3,300 K
Incandescent lamps & soft-white flourescent lamps
4,100 - 4,150 K
Moonlight; cool-white lamps
5,500 - 6,000 K
Vertical daylight
6,500 K
Daylight; overcast fluorescent lamps
15,000 - 27,000 K
Daylight; overcast fluorescent lamps
1,850 K
Candle Flame, sunrise, sunset
3,000 K
Warm-white fluorescent lamos
6,200 K
Xenon short-arc lamp
6,500 - 10,500 K
LCD or CRT Screen
Essential Layers of Light
---
You risk strained eyesight, obtrusive shadows and rigid spaces with a one-tone lighting design. Leverage ambient, task and accent lighting for a visually balanced and flexible space.
Ambient Light
Illuminate the entire room with soft lighting from natural sunlight, recessed ceiling lights or pendants.
Task Lighting
Special pendant, desk or under-cabinet lights provide bright, focused illumination for specific activities.
Accent Lighting
Highlight artwork, photos and architectural details with lighting three times brighter than ambient fixtures.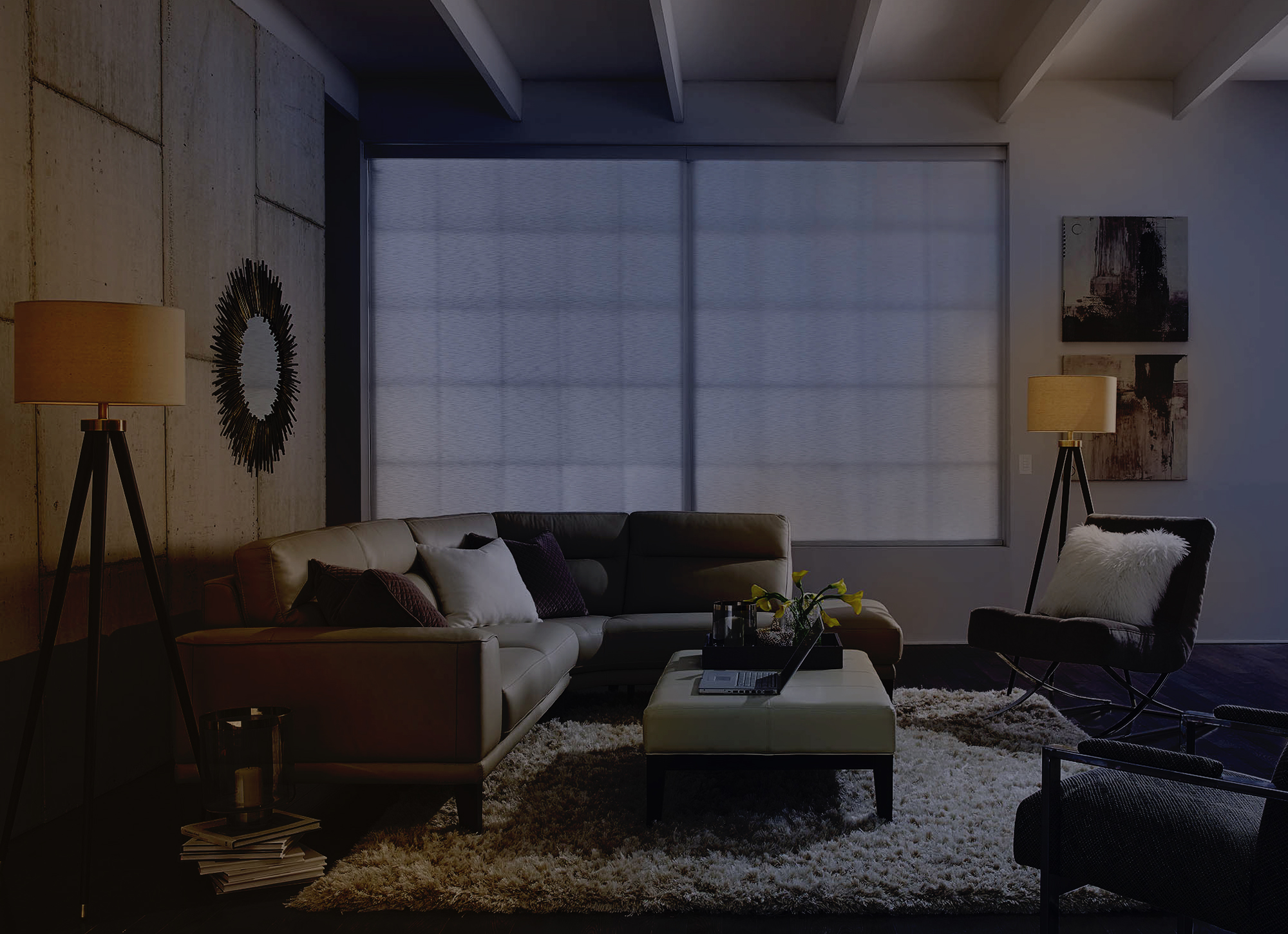 Architectural Fixtures
---
For a successful layered lighting design to work, you'll want to incorporate a wide range of lighting fixtures throughout your space rather than relying solely on canned ceiling lighting. Through a mixture of high-end pendants, downlights and track lights, our designers ensure even, layered lighting that adds depth and beauty to your home while facilitating all your everyday tasks. Explore how each model has a role in enhancing your overall space.
Lighting Control
---
Effortless control is vital for unleashing the true potential of your home lighting design. Easily manage the diverse fixtures in your Vancouver, WA or Clark County home to develop beautiful layering while maintaining a uniform feel throughout with a home lighting automation system. Take advantage of a centralized approach to your lighting that not only yields intuitive, tailor-made control from your devices of choice but also results in a streamlined installation for a beautiful, clutter-free space.
Interfaces
High-end lighting control systems feature personalized interfaces available on dedicated touchpads or mobile apps. Approach lighting your way with easy-to-use graphic menus that show the status of lights and motorized shading in each room and let you make changes with a simple button tap. Adjust intensity, color and color temperature for fixtures individually or as groups, then save your favorite settings and pull them up at any time with ease.
Processor
The processor is the heart of your lighting control system, facilitating communication between your control devices and fixtures. Having a high-end processor ensures clear, uninterrupted communication without any lag. Efficient communication means as soon as you input a command—no matter the source—you get an immediate and accurate response. During the initial design stage, our lighting experts determine which model best fits your needs based on its bandwidth and processing power.
Dimming Panels
What makes a professional lighting control system stand out is its centralized control using dimmer panels. All dimming and control capabilities are routed through these remote panels that are installed out of sight in an equipment room or utility closet. Dimmer panels reduce wall clutter in individual rooms, cut down on the wiring infrastructure, allow for more complex programming capabilities and minimize the need for power boosters while also controlling fans and motors.
Smart Dimmers/Switches
Reduce your wall acne even further with smart dimmers and switches that incorporate complex commands and scenes. These luxury keypads replace banks of switches and dimmers to streamline your décor. Improve convenience with keypads that offer instant access to scenes, let you manage lights throughout the house and offer combined dimmer and switch control in one housing. Explore models fit for any décor with flush-mounted solutions featuring matte, metal or glass finishes in plentiful colors.
Why Motorized Shading?
Adding motorized shading to your home in Vancouver or Camas, WA greatly improves your morning, midday and evening routines while allowing you to experience upgraded climate management and lighting control,
enhanced security
and privacy, and an all-around improved quality of life in your home. With a vast array of beautiful fabrics and styles, you can create a set of window treatments that perfectly complements your existing decor. Added home lighting automation allows you to experience effortless control of your home with timers and scenes that will transform your space without you having to lift a finger.
Create perfect light every time by integrating your motorized window treatments with your existing smart home system and adjusting shading and lighting systems together.

Automate your home by creating zones for various lighting needs throughout your living spaces.

Enjoy enhanced precision control as your shades rise and lower in unison, quietly and right on schedule.

Straightforward control means that anyone in the home can experience the simplicity that automated window treatments bring.
Explore the Benefits of Motorized Shading
---
Save Energy
Program your shades to keep the sun out during the hot summer months while harvesting it in the winter for natural solar heat.
Enhance Security
Timers are an efficient way to raise and lower your shades automatically to keep up the appearance that you're home — even when you're not.
Match Aesthetics
With hundreds of fabrics and materials to choose from, there's no need to sacrifice the interior and exterior decor you've perfected.
Enjoy Privacy
Privacy is easy to accomplish when you can lower all your shades with the press of a single button and set them to automatically raise and lower at high-traffic times.
Protect Your Furniture
Ultraviolet rays can be damaging to artwork, furniture, flooring and rugs. Avoid bleaching and fading by programming your shades to lower during the brightest time of day.
Craft a Beautiful Space with Light
Outfit your home with professional lighting design and control for illumination that ushers a new level of luxury into your every day. From design to installation, our lighting experts deliver white-glove service and unprecedented quality in Camas, Vancouver, and all of Clark County, WA.